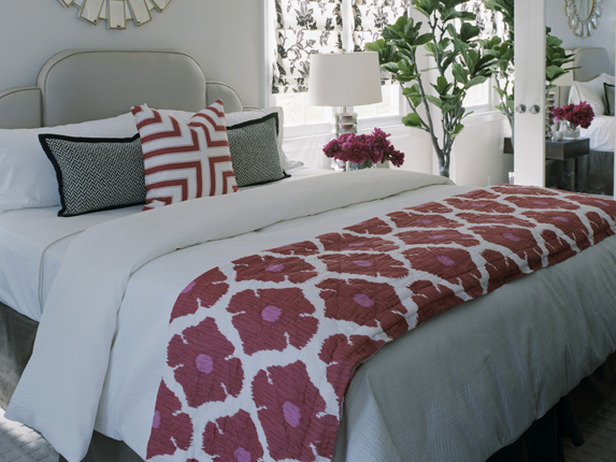 To help you choose a color scheme, look at the colors in the largest pattern in the room first, be it drapery, upholstery fabric, an Oriental rug or a large artwork. Then choose colors based upon that piece. This is much easier (and less expensive) than painting the walls a particular color and finding that absolutely nothing else on the planet, let alone in your room, will match it. In other words, if your favorite piece of art is red, black and gray, you can choose the gray to be 60 percent, the red to be 30 percent and the black to be the 10 percent - or the red could be the dominant color with the gray and black taking secondary and accent roles.
Keep in mind that colors on the market are driven by economics. The color industry comes out with standard colors for particular years (anyone remember their harvest gold kitchens from the '60s?). These standardized colors are then used for cars, appliances, fabrics - you name it!
These colors will change depending on the "color beneath the color." In the '80s colors had blue beneath the basic color, therefore the fashionable colors at the time included mauve (a red with blue undertones) and sea foam (a green with blue undertones). Today the trendy undertone color is yellow, so you get "sage" greens, "hot" reds and "lilac" blues. Keep that in mind when you're deciding on your color scheme.