News : Brands : L'Eau Boisée by Guerlain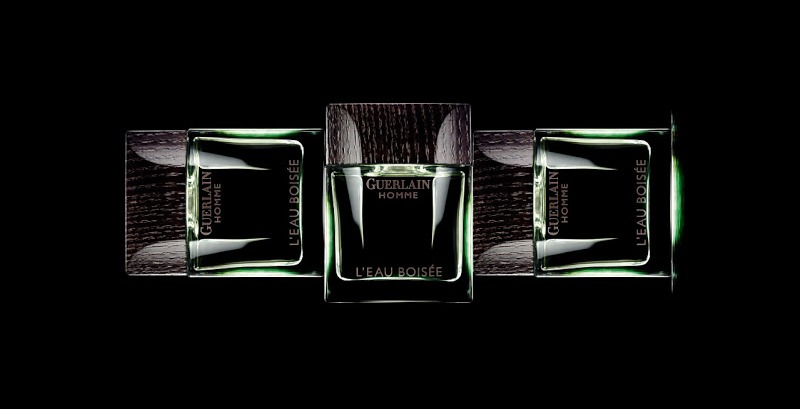 With the original mojito accord, Vetiver has always provided the link between the different interpretations of Guerlain Homme, like a highly distinctive olfactory seal. At times revealing a smoky side in the eau de parfum Intense, at times fresher and more citrusy, it subtly blends its roots with the other ingredients in each composition, drawing on their fragrant nuances.

In tribute to the expertise of the House, which has been glorifying Vetiver since its beginnings in perfumery, this new essence from India is overdosed in Guerlain Homme L'Eau Boisée. And because "gourmandise" is a wonderful fault when it tickles our nostrils, here we "overindulge" in good things with an elegant touch.

On contact with an accord saturated with citrus fruit, Indian Vetiver initially reveals an unprecedented freshness. It distinguishes the entire composition with its rich and powerful scent, also enhancing the aromatic facet of Mint, Geranium and Rum dear to the original mojito accord, before resting its roots on a bed of White musk.

Vetiver is a woody note that reveals its fresh, exuberant nuances on contact with water. In Guerlain Homme L'Eau Boisée, it proves itself to be indomitable and utterly stylish.

To echo this extraordinary adventure of a wood from India, the cap swaps its transparent attire for an ash model sourced from sustainably managed European forests. The pack has been streamlined to better set off the contrasts between the warm brown and icy white, reflecting the fragrance's inspiration.

Development | Ra2Directory+ | Multimedia | Photography | Design
( Copyright © 2000/2020 Ra2D ™ All Rights Reserved. )